Here at Earlsmead we have been listening to, reading and writing our own poems. Over two weeks, we had special visits from poets and took part in poetry workshops. All our work culminated in an incredible poetry slam performance with all the poems themed around our anti-bullying focus Make a noise about bullying. Take a look at some of the photos, and read some of our brilliant poems, below.
Michael Rosen
Michael Rosen came into our school to kick off our poetry fortnight and did a workshop with the year 3 classes about performing a poem based on the song 'Happy' by Pharell.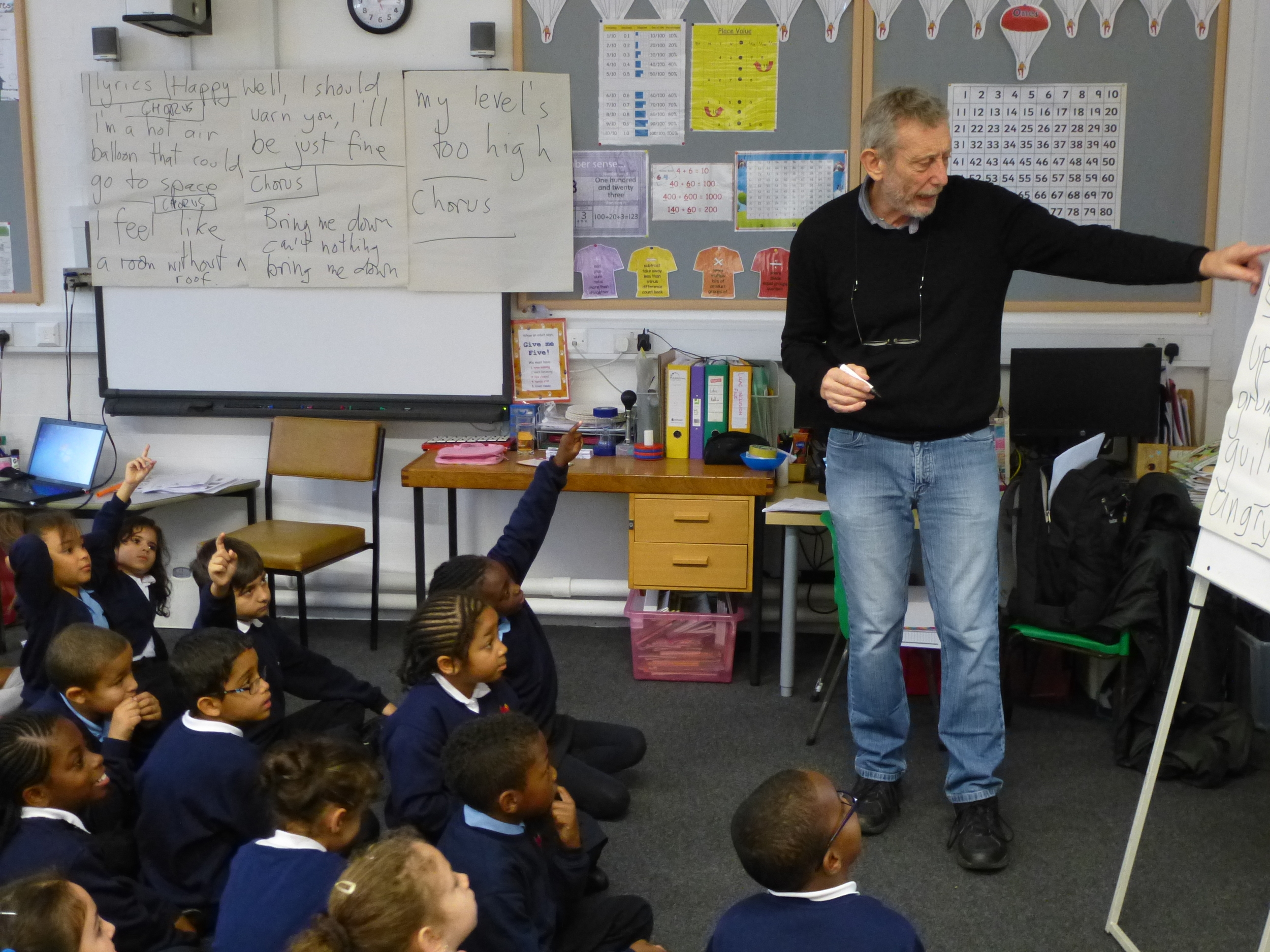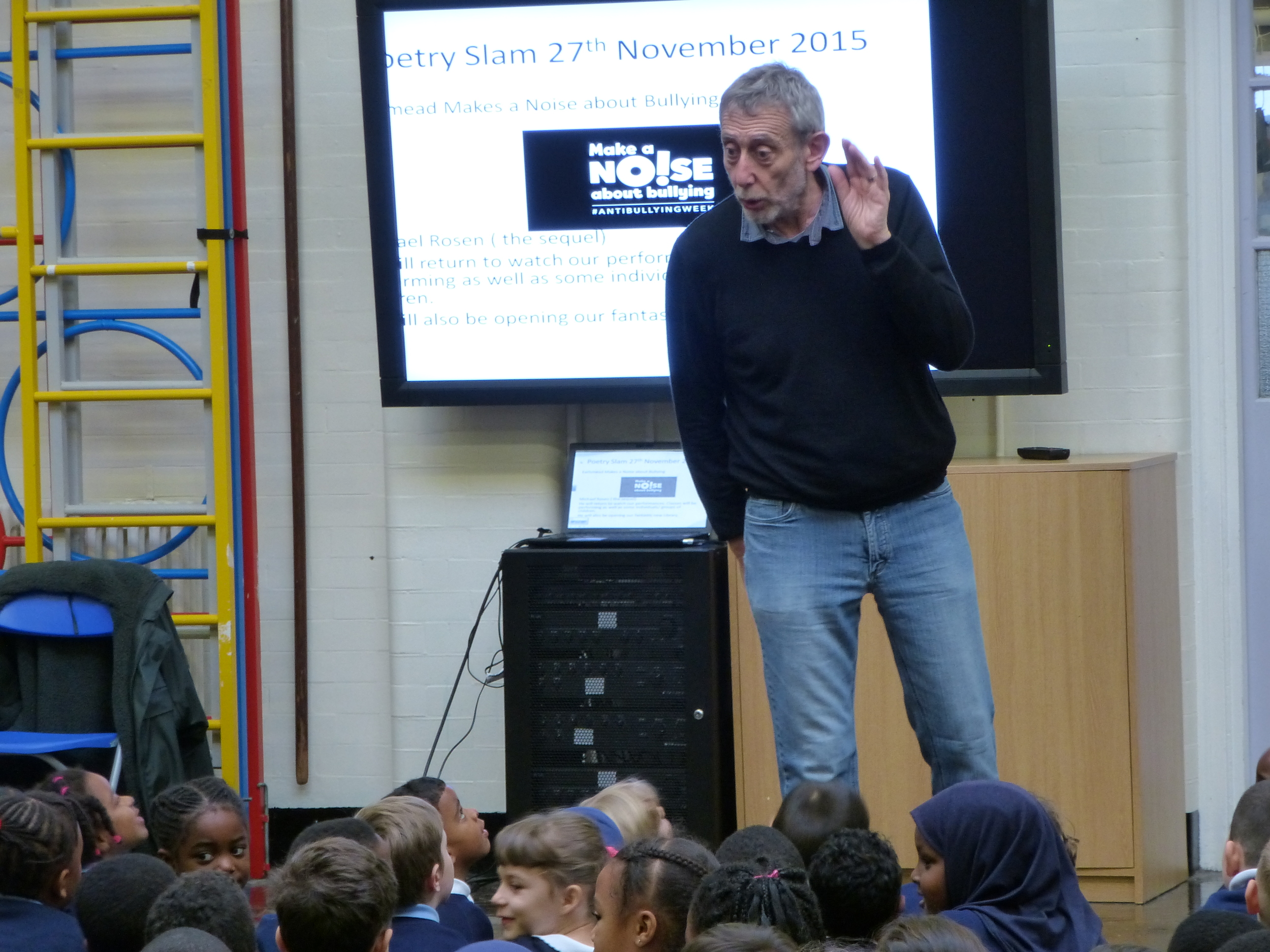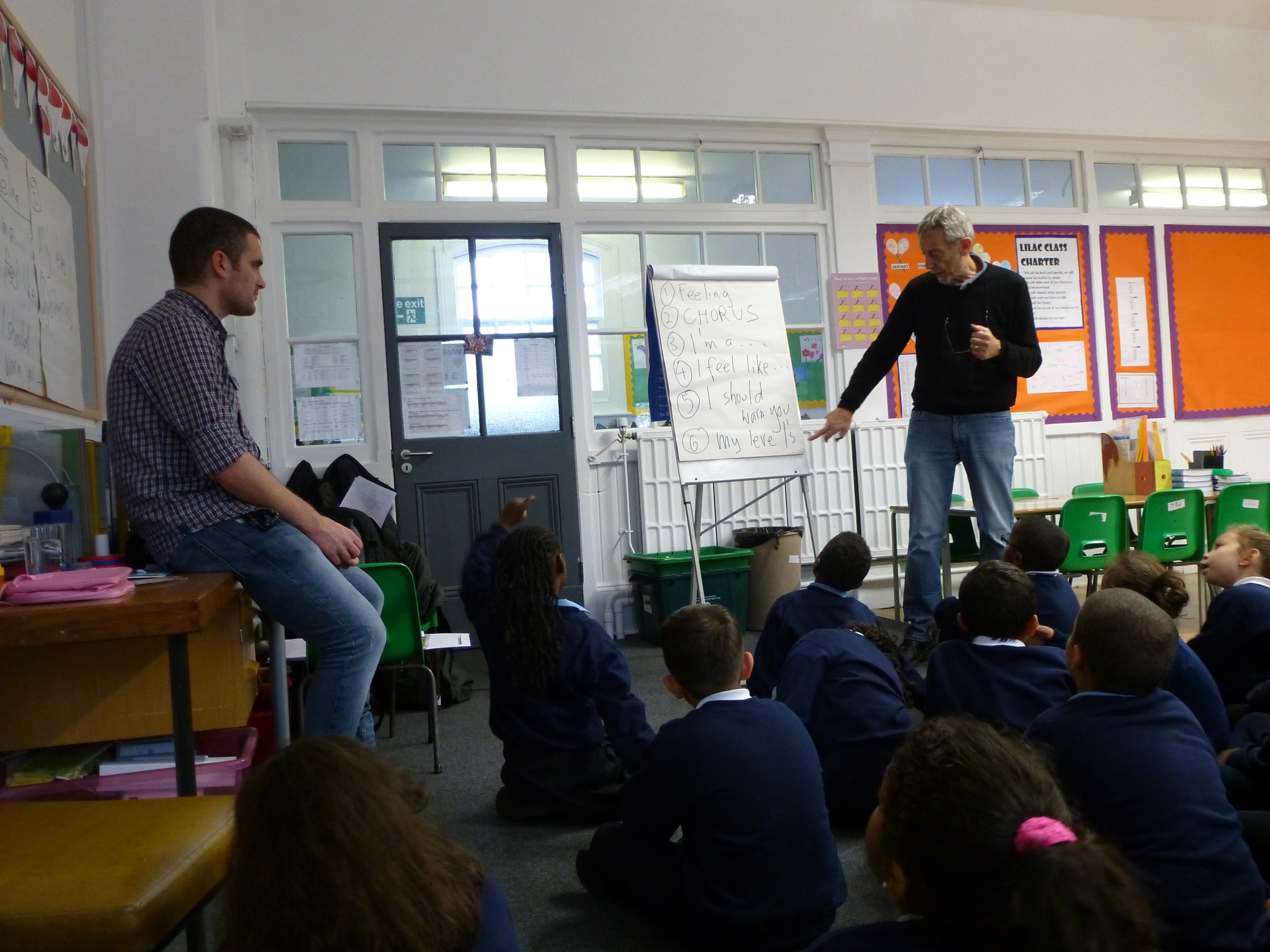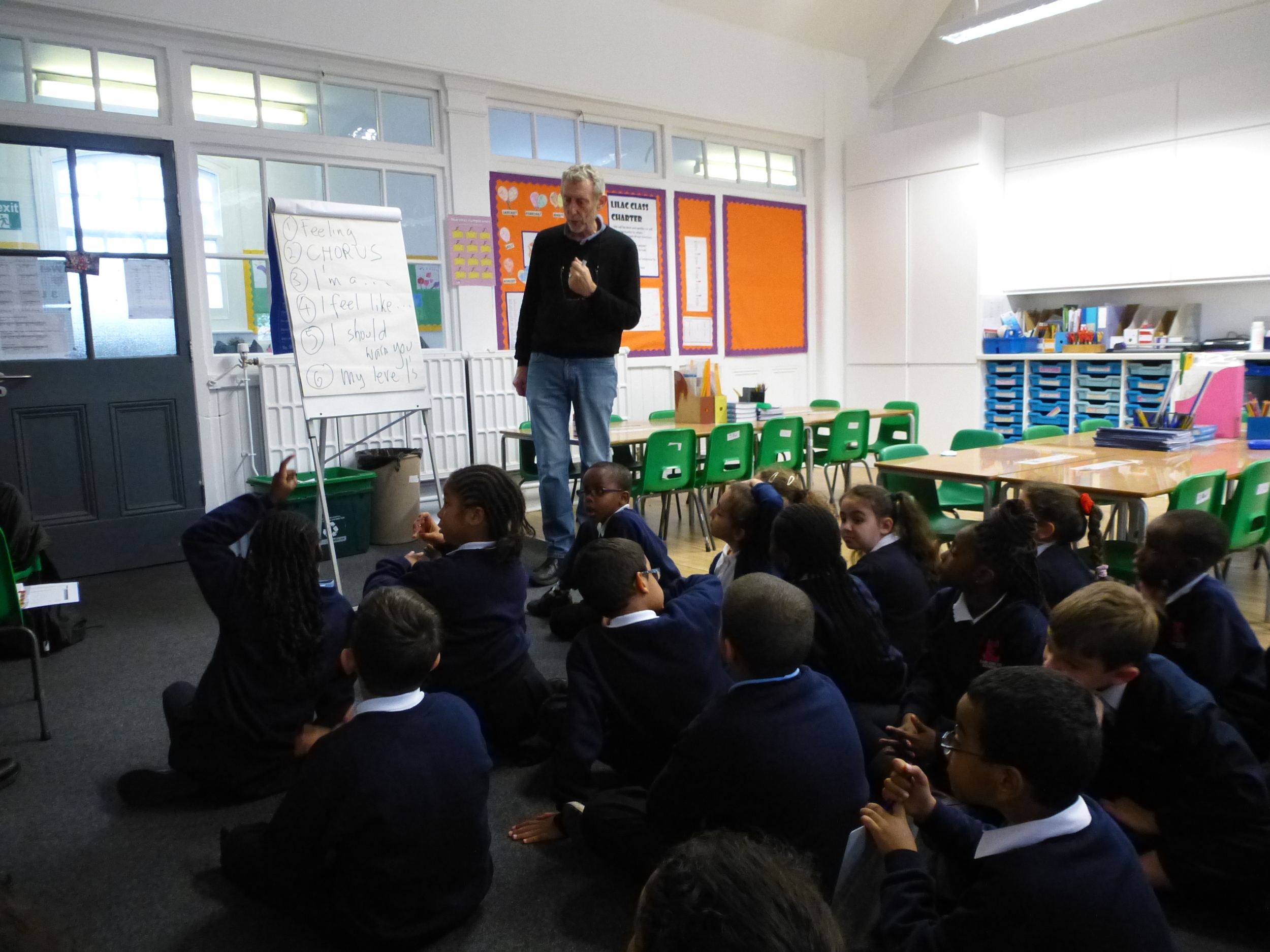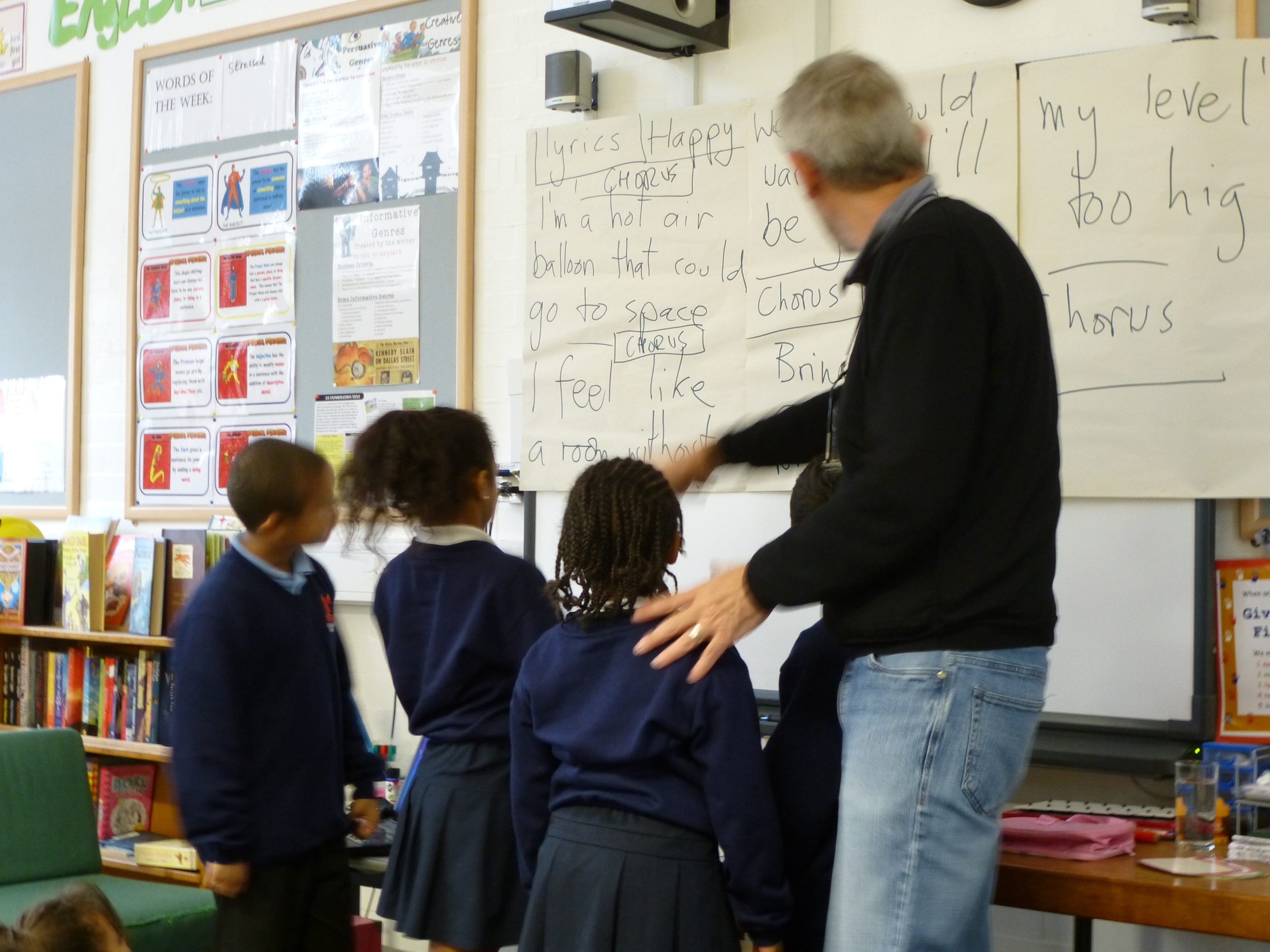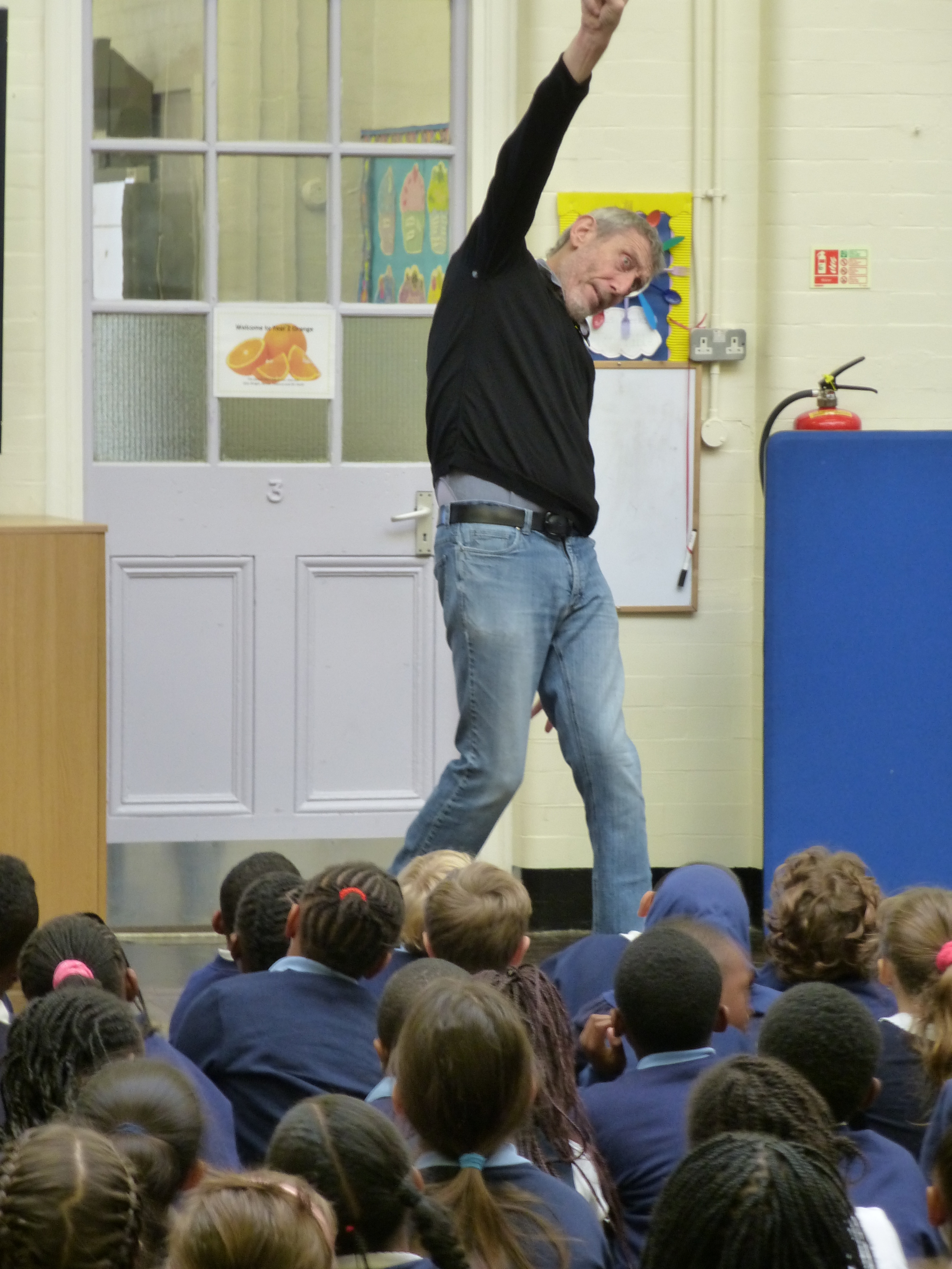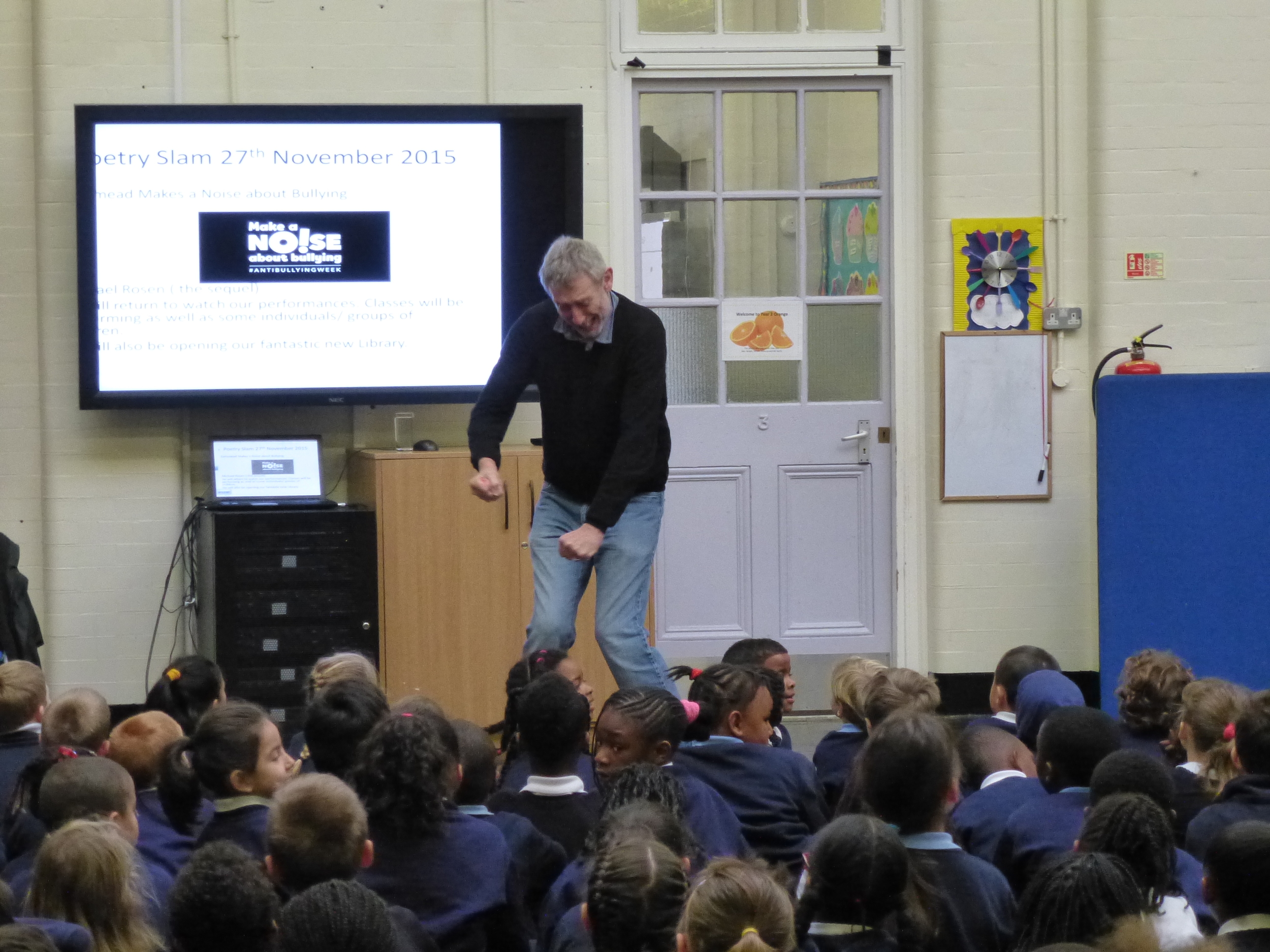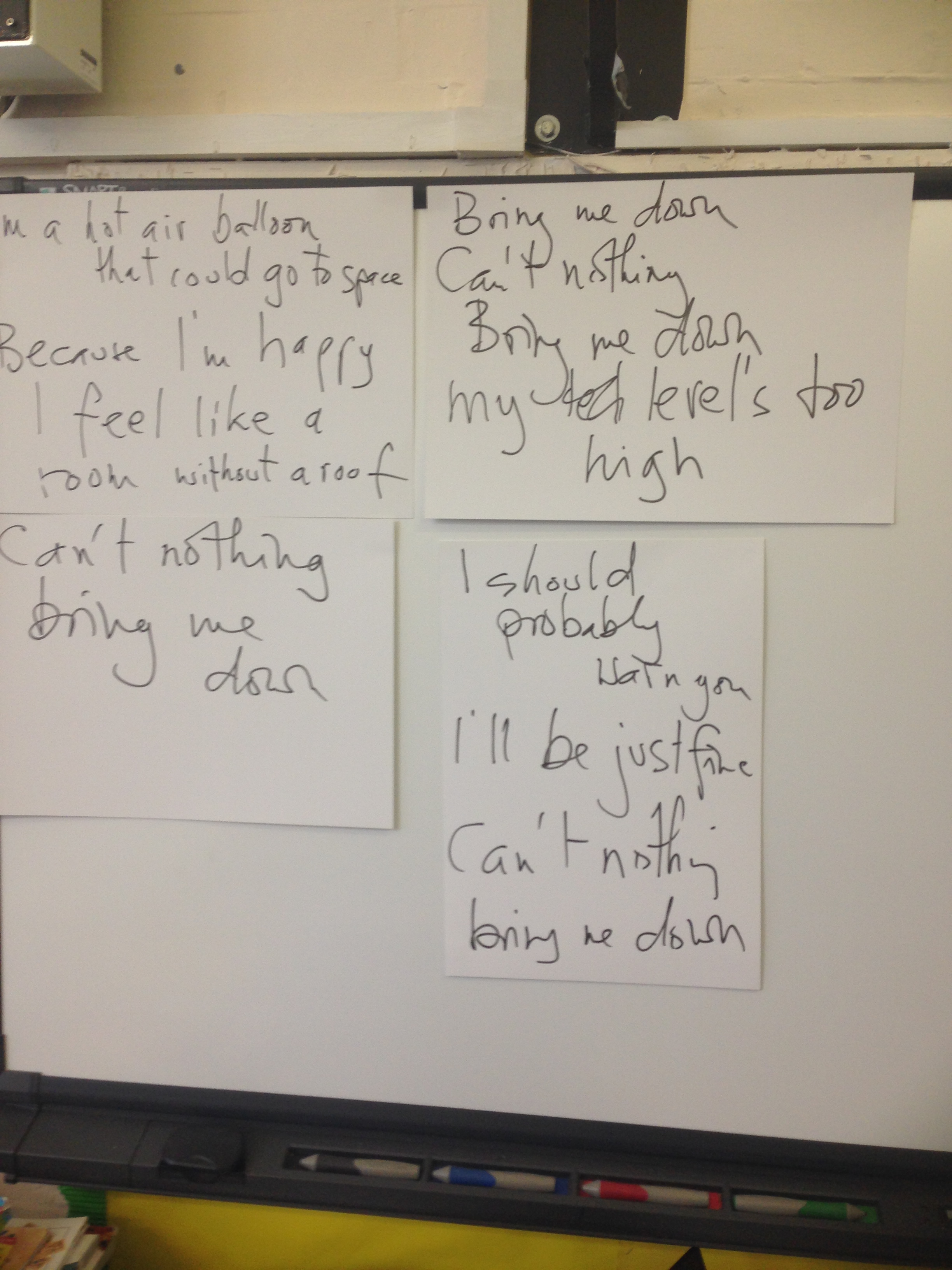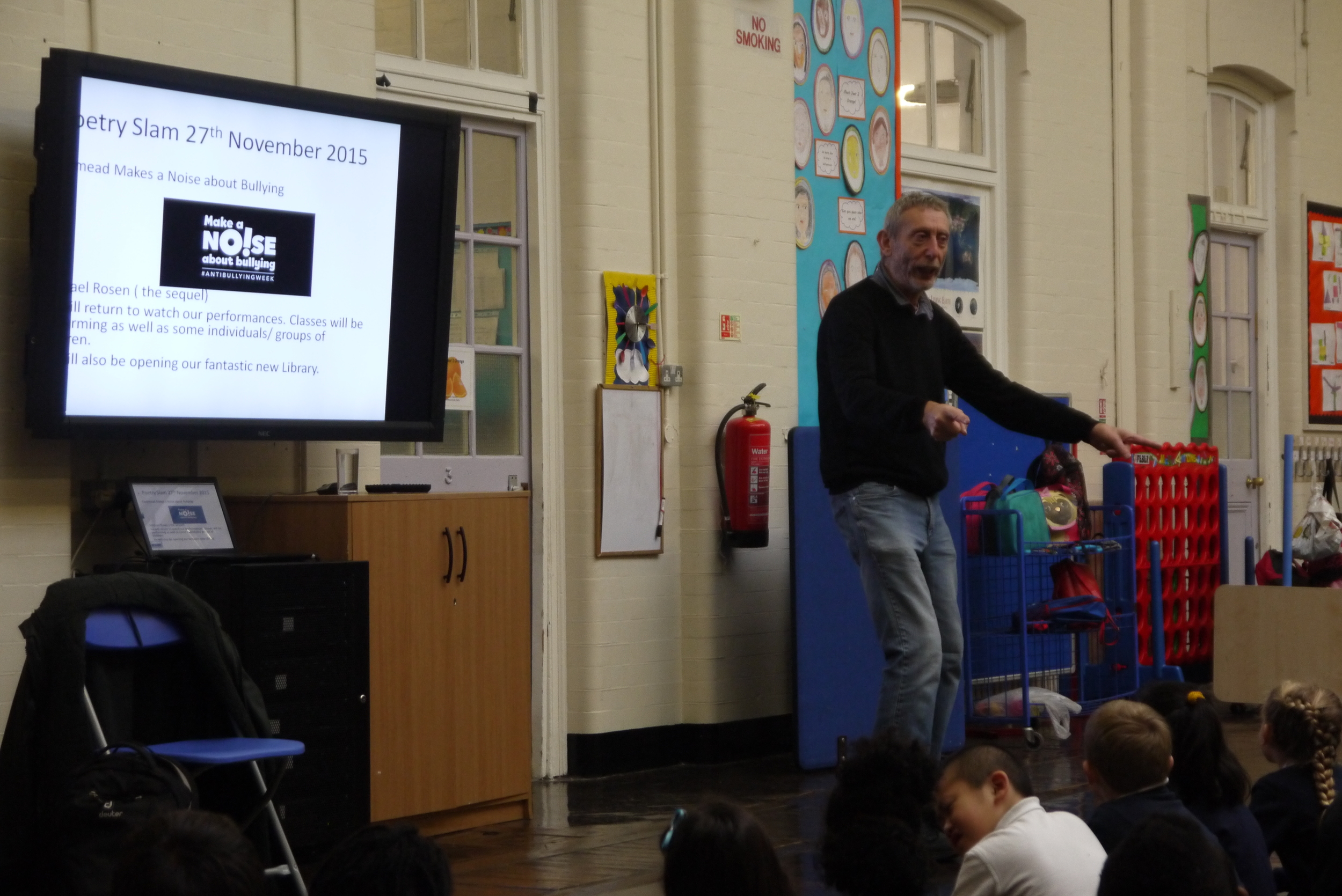 Our new library
There was a special ribbon-cutting ceremony to open our brand new library.
Paul Lyalls
We were fortunate enough to be treated to a superb assembly by Paul Lyalls. He then went in to the Year 1 classes for a special workshop.
The Animated Poet
After an incredible audio-visual assembly, the Year 4s were given plenty of inspiration by the extremely talented poet Lemar Barret aka The Animated Poet.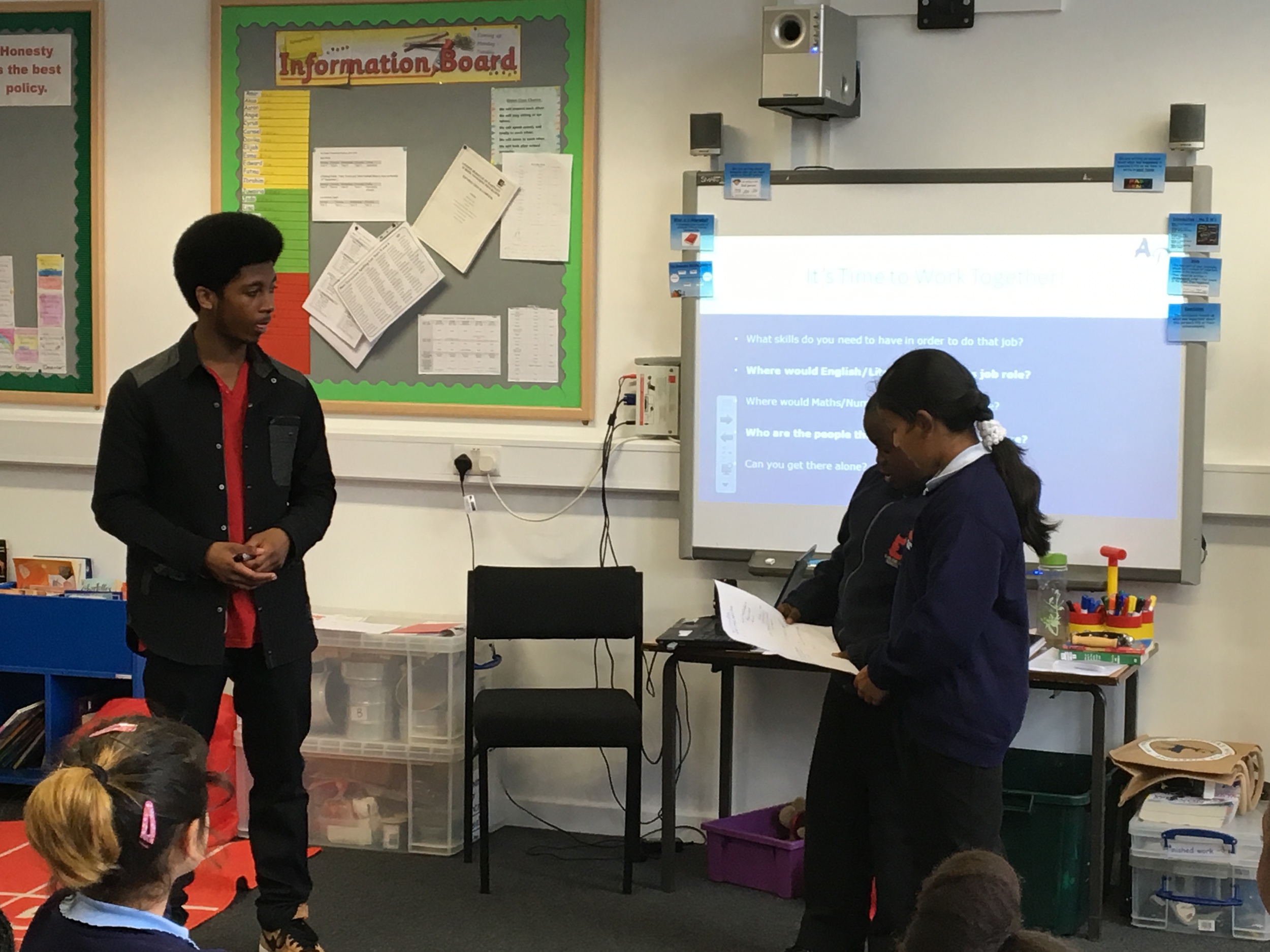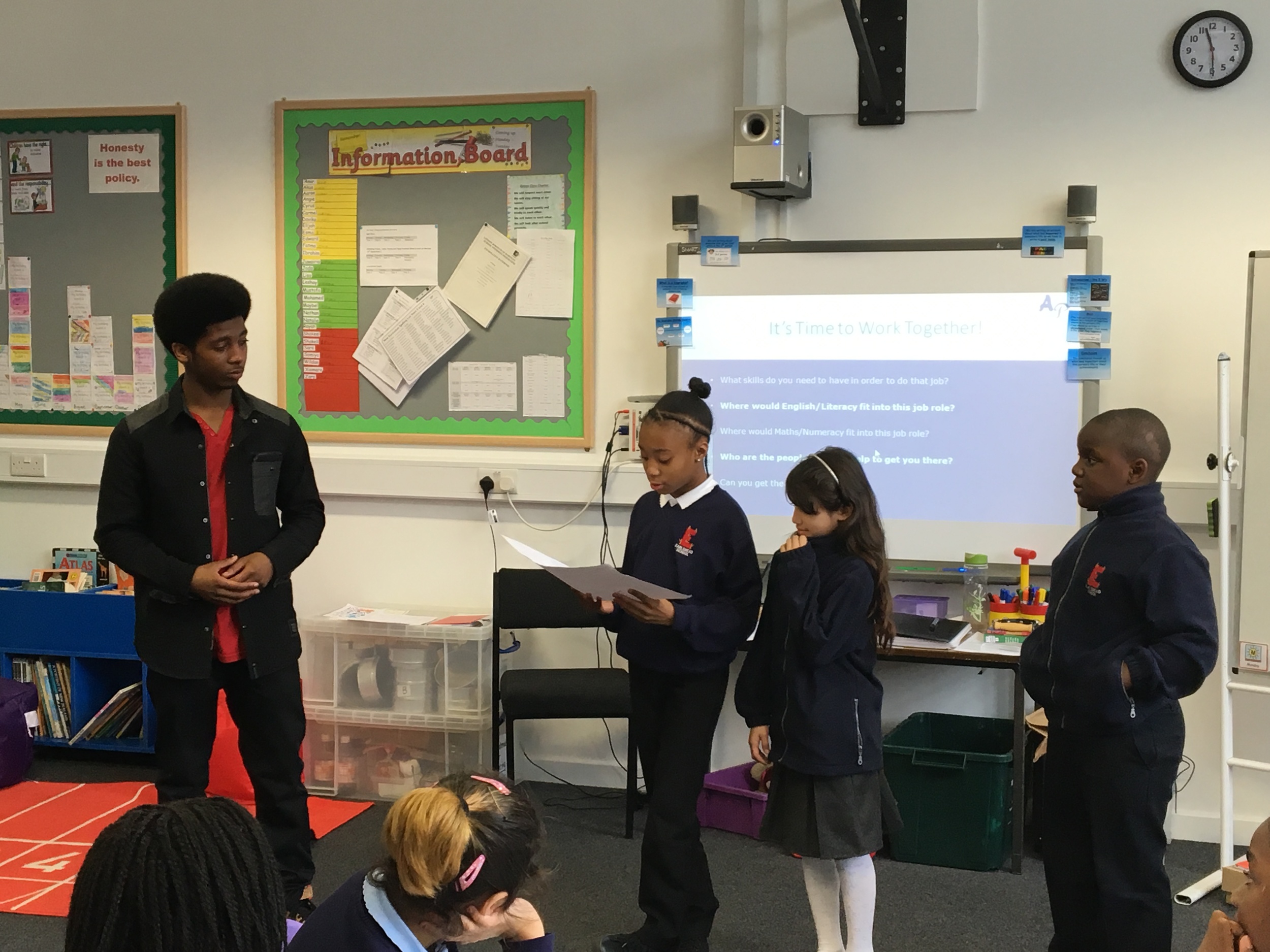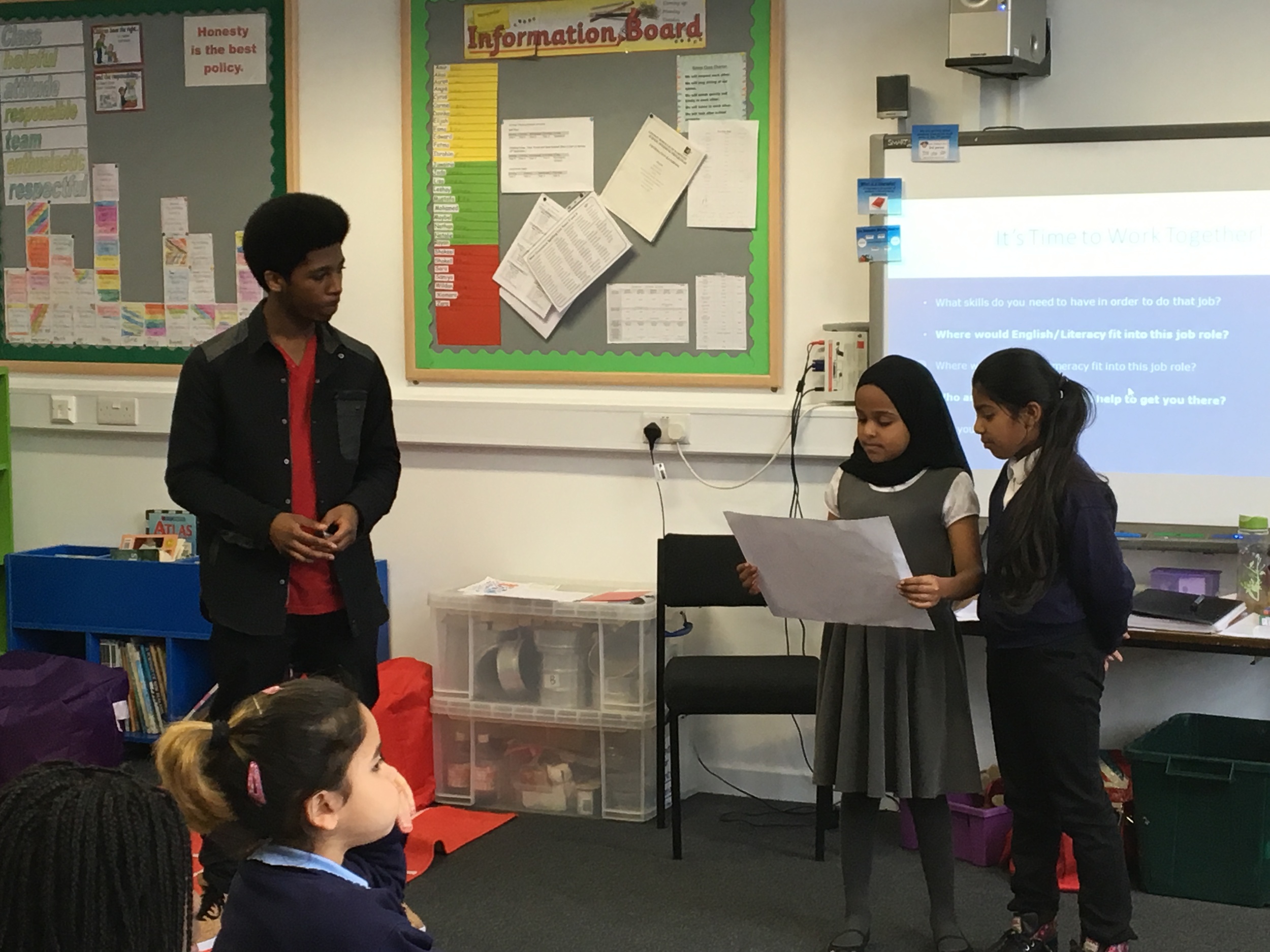 Discover Story Centre
Year 2 took a trip inside a humongous chocolate cake and went swishy swashy and splash splosh through a Bear Hunt at the Discover Story Centre in Stratford.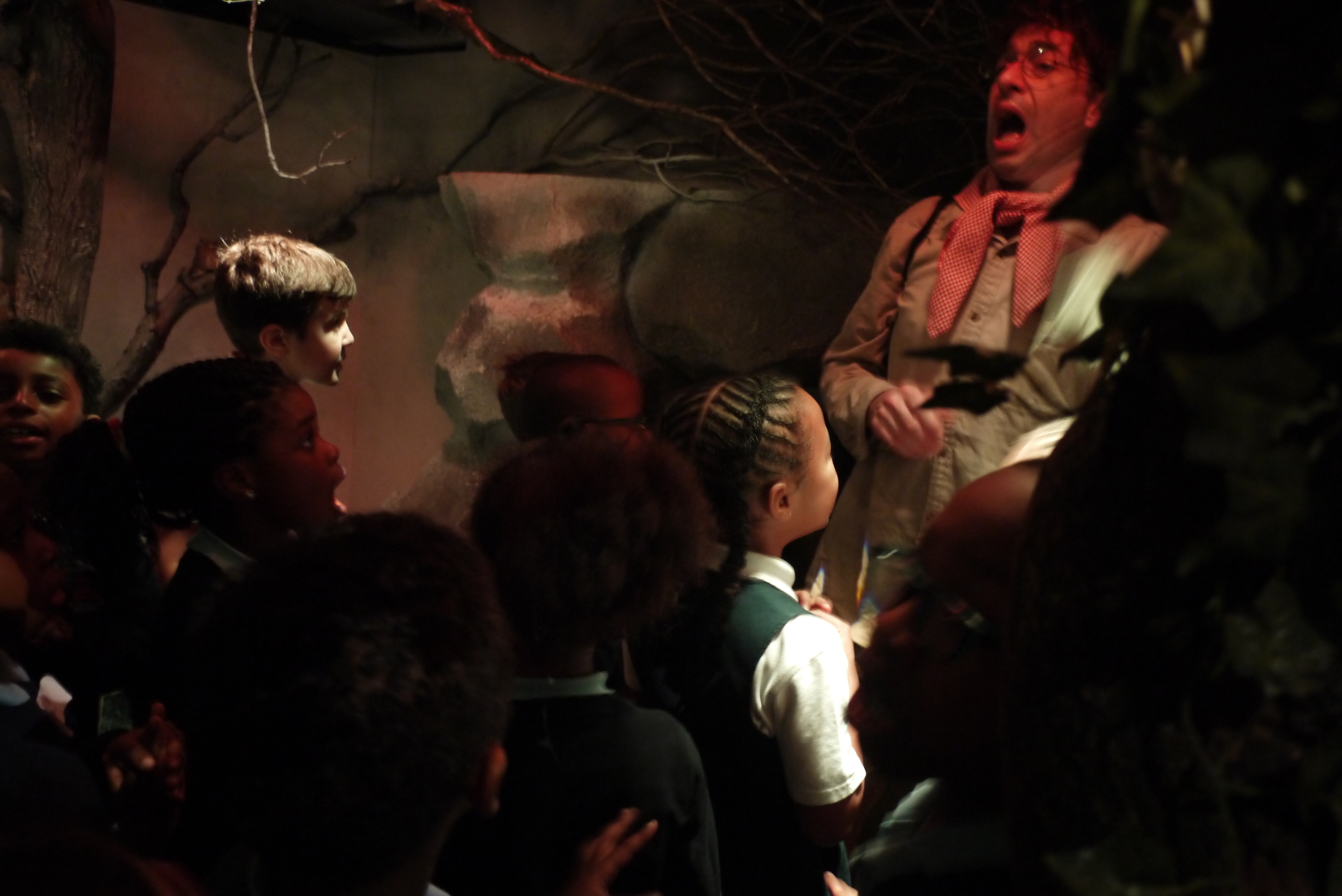 Our Poems
We all wrote some fantastic poetry during November. Have a look at a selection of them throughout the year groups. We focused on writing our anti-bullying poems from the perspective of the victim, the bully and the bystander.