Ms Wright runs a cooking club for Year 6s after school. Here are a few updates on what they have been cooking.
12th October 2015 - On 12th October Year 6 at Earlsmead School had their first Cooking Club session. We made Hooray for Houmous, a Cheese and Chive Dip (from the Autumn Recipe Book) with Carrot Dippers and Pita Chips to dunk. It was widely agreed that the houmous was the most fun to make (mainly because we got to use a handblender) but the Cheese and Chive Dip was the most delicious - especially when eaten with pita chips fresh from the oven. We were so engrossed with tasting our products that we didn't realise that our parents had arrived to collect us, luckily we doubled our recipes so there was plenty to share and soon we had half the teachers tasting our goods. It was widely agreed that our first session was a great success and we can't wait for the next one.
20th October 2015 - On 20th October Year 6 at Earlsmead School had their second Cooking Club session. We made Carrot and Raisin Muffins. We were very excited at the thought of making muffins and being able to have them for tea fresh out the of the oven that afternoon. In groups we set about weighing the ingredients. First combining the wet ingredients and then the dry ingredients, before mixing it all together. We didn't realise how many carrots would be needed and 2 of us bravely volunteered to grate all of the carrots that would be needed. We discovered it is a messy job! It was here we went a bit off recipe. Half of us made the carrot and raisin muffins, and the other half made carrot and pineapple muffins. We spooned them into cases and popped them in the oven. Whilst they cooked we cleaned up and then sat eagerly waiting for them to be ready. Suddenly, our parents showed up and told us we had to go home. We were reluctant to leave the muffins but were appeased by the promise of fresh muffins for breakfast the next morning. At 8.30 am the next day we all showed up and finally got to try the muffins. They were delicious, we even had a few spare to share with our teachers.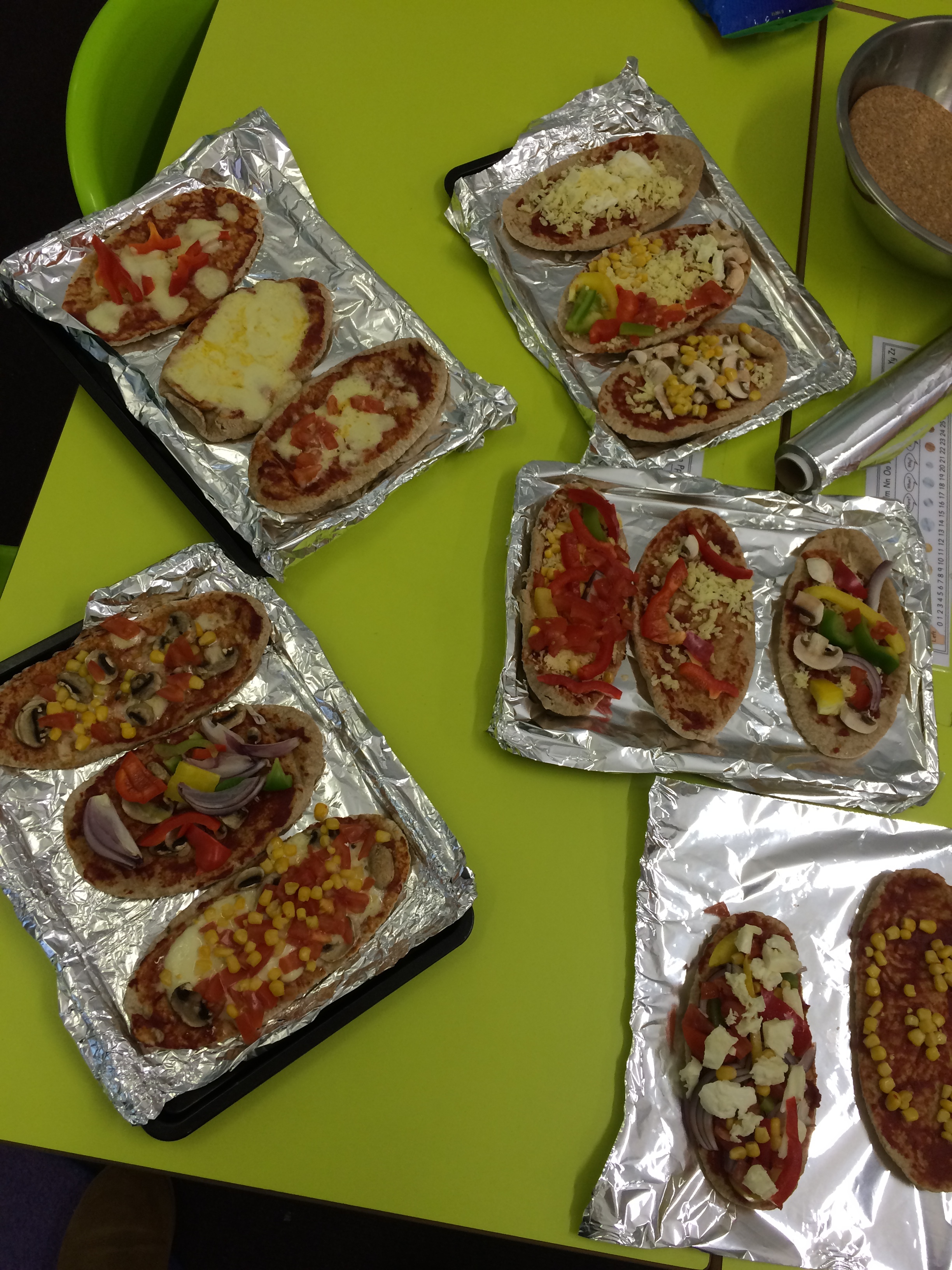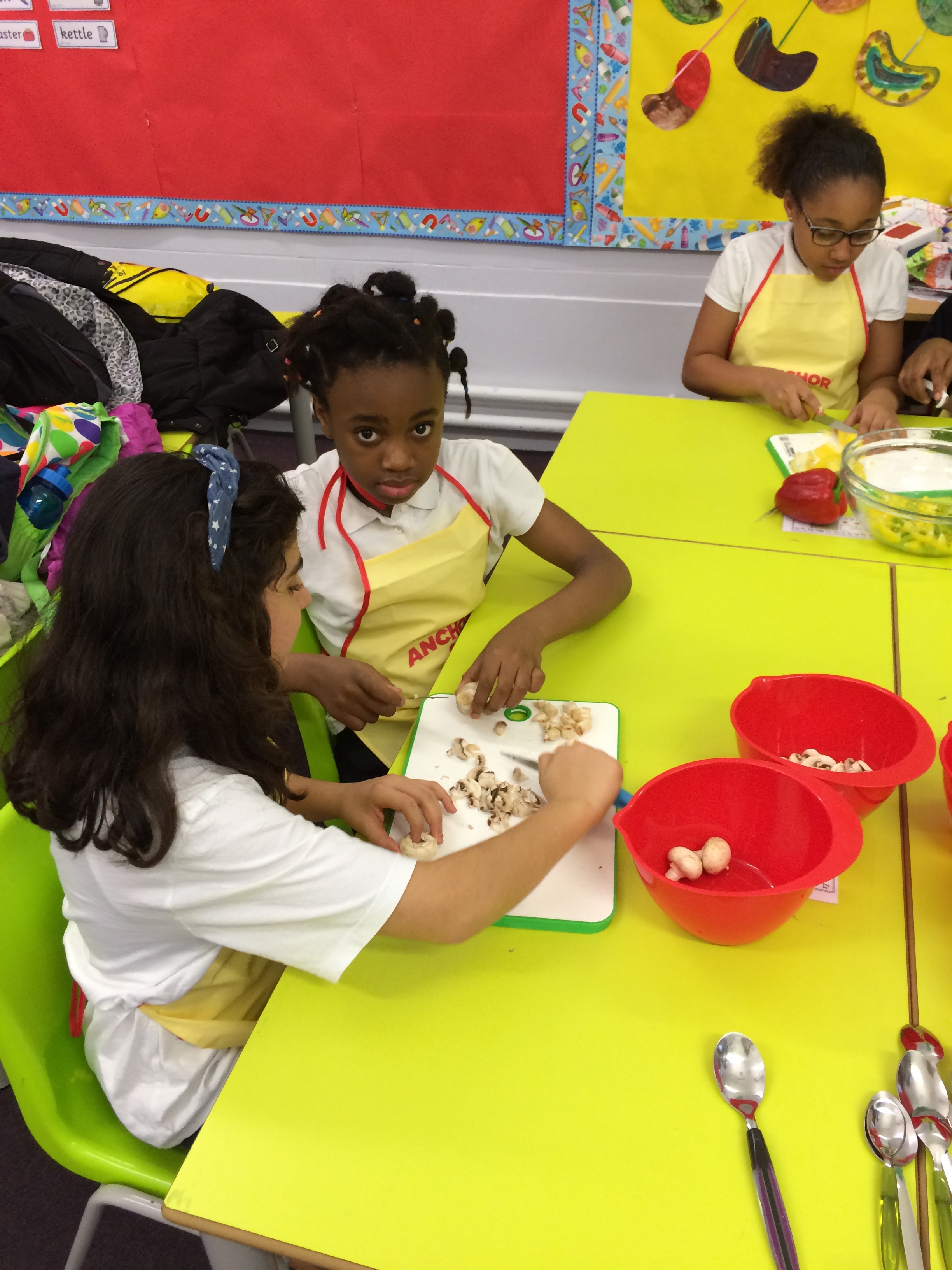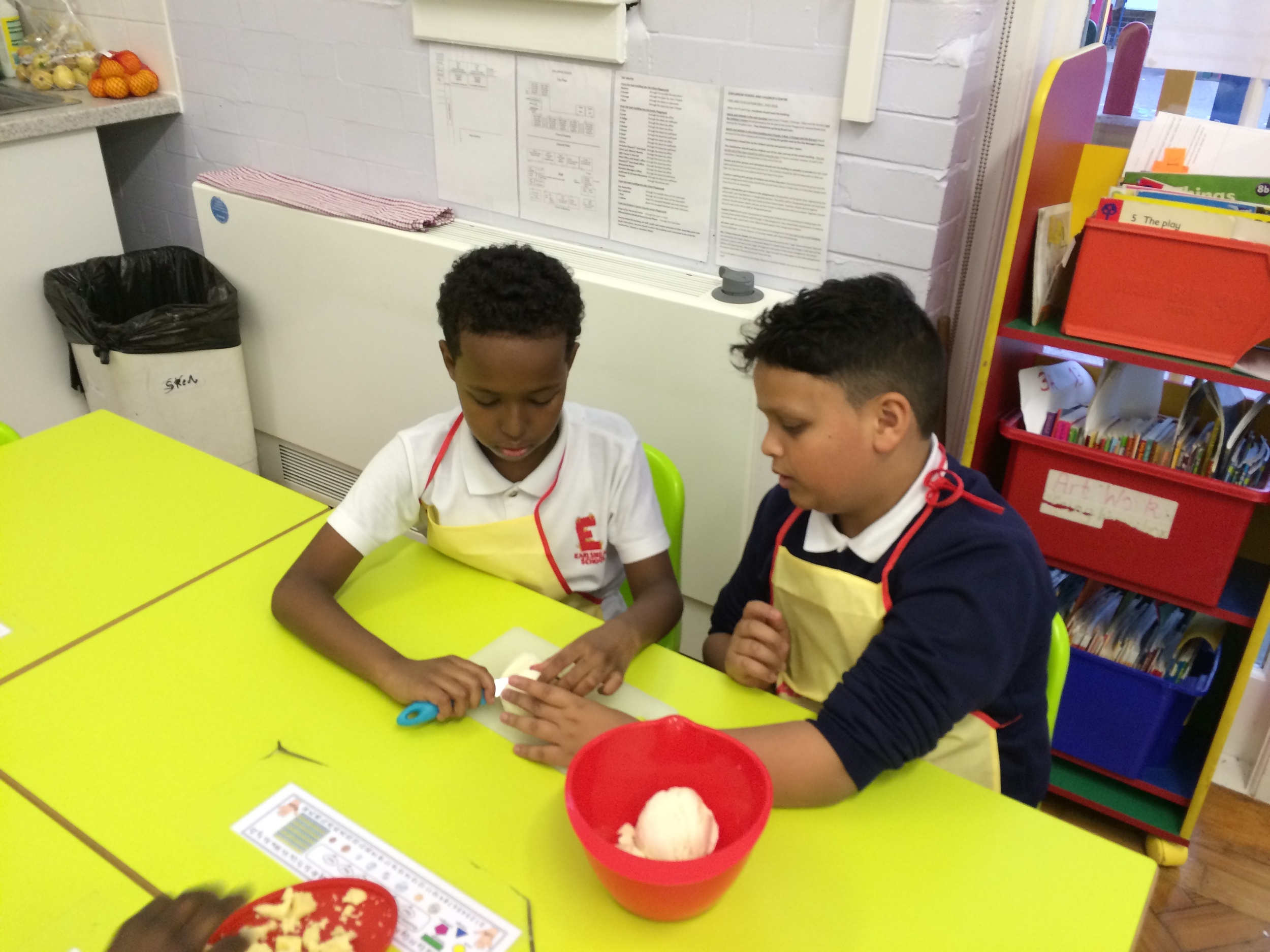 10th November 2015 - On 10th November Year 6 at Earlsmead School had their third Cooking Club session. We made pizzas! These weren't any old pizzas, they were personal pizzas! Each created according to our personal taste. We prepped a huge variety of toppings - cheddar, mozzarella, red onions, mushrooms, sweetcorn, tomatoes and red, yellow and green peppers! Then it was time to assemble out pizzas. We used pitta bread as our base and spread tomato paste on it. Then we approached our toppings table - buffet style, selecting our favourite vegetables and scattering the cheese liberally. We made some interesting combinations and sweetcorn quickly emerged as the most popular vegetable, appearing on nearly every pizza. We rushed them into the oven and then discovered there was enough left for seconds! After 12 minutes in the oven they were ready, they smelled incredible and tasted even better. We all agreed it was the best cooking club so far, we even had a pizza each to take home for dinner!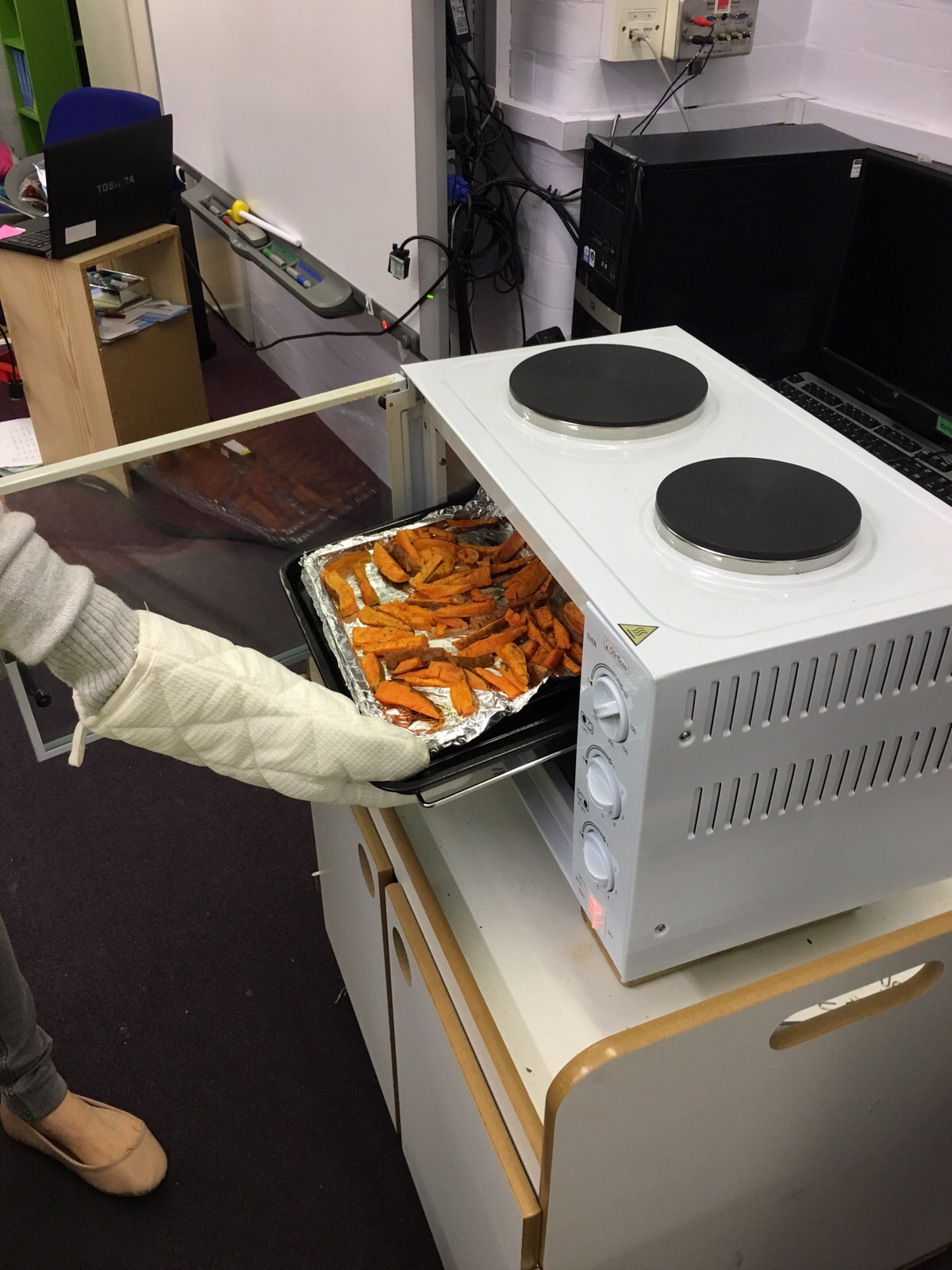 17th November 2015 - On 17th November Year 6 at Earlsmead School had their fourth Cooking Club session. Following last week's successful personal pizzas we decided to stick with the savoury and personal theme. At 3.30 pm sharp we were chopping up the sweet potatoes into wedges, tossing them in olive oil and sprinkling on salt and pepper, then putting them in the oven, so that they would be ready by home time. After that we could relax a little and work at a more leisurely pace. We made rainbow couscous salads (rainbows because when you add all the fresh vegetables it is so bright and colourful). We chopped up the vegetables whilst our teacher looked after the couscous. Then it was time to assemble our salads, again we made individual dishes. Each person had a tupperware container, the couscous went in first and then we chose the vegetables we wanted to mix it. We also had some feta which several of us had never tried before, we were very brave and all tasted a bit (there was mixed response). After generously heaping the vegetables and cheese into the tupperware, we drizzled the dressing over it all and mixed it all together. The timer pinged and an amazing smell informed us that the wedges were ready. We bounded over to the oven and whisked the tray out. Luckily we had cut up a lot of potatoes and there were 2 trays to share. We went home
very happy with lots of treats to share with our families!